2010 News Archive

The Year 2010 in Review!
EMS ran 710 calls or 2 ambulance calls per Day!
Mulvane Fire Department Ran 350 Fire Alarms or 1 fire call per day!
Mulvane Fire raises $3,000 for MDA in boot drive!
Mulvane Fire received a $8,800 grant from the Forestry Service for a new 2,000 water tank for Tender 406!
Mulvane Fire hosts Firefighter 1 training.
Mulvane Fire enters into Automatic Aid agreement with Derby Fire.
Tornado skips over Mulvane briefly touching down southeast of town.
Mulvane Emergency Services joins Facebook!
Mulvane Fire Rescue welcomes 3 new members into its ranks.
Congratulations to: Darrell Dutcher, Kyle Gasaway & Mitch Helfferich.
Mulvane EMS welcomes 5 new members.
Congratulations to; Paramedics, Peter Mick, Shawn Lamm & Rick Brown.
EMTs, Darrell Dutcher & Fred Heersche.
Mulvane Fire Reserves welcomes 3 new member!
Congratulations to: Quinton Foster, Ian Patterson, AJ Mattson.

(December 2010)
Auto Aid to a working structure fire in Derby.
Fire started in the garage, possibly by a vehicle. some extension into the kitchen and attic.

Occupant was sleeping in the basement when he was awoken to a strange crackling sound and funny odor.

Sedgwick County E-36 and Mulvane E-402 assisted as per automatic aid agreements.
Firefighter 2 class now forming!
Class will be held on Monday & Wednesdays starting January 19th, 2011. Lt. Mike Fells Instructor.
(November 2010)
MVA on Rock Road

Mulvane Fire Rescue 2010
Click here for Department Photos.
has been updated.
Read the Sumner County Wildfire Protection Plan Report
Mulvane has been identified as a Moderate Risk of Wildland Urban Interface fires.
Combine Fire
Farmer was cutting Sunflowers when this external dust fire occured.

Dry Extinguishers just spread the smoldering dust to other parts of the machine.

This machine cost more than most people's home coming in around $400,000.

Strong winds helped spread a grass fire into some hay bales.
(October 2010)
Safe Kids Trick or Treat
1,600 water tank for sale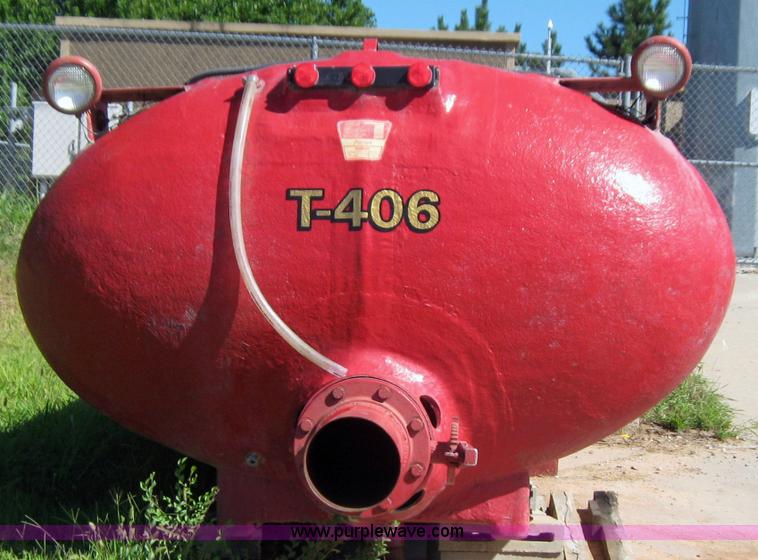 Click picture to view Auction!
Woody, our newest recruit!
New display in front lobby.
Cowley County EMT Extrication class
Extrication training.
MVC rollover
Single vehicle rollover, driver had minor injuries.
MES Open House
An estimated 300 people attended Open House this year.
Fire Prevention Week
Lt. Heersche, Lt. Mundell & Sparky
(September 2010)
Firefighter One Training class

Back Row (L to R): Joshua Hablutzel, Doug Hatfield, Kyle Gasaway, Trent Julius, Jason Johnson.
Front Row (L-R): Kim Taylor (Barbie), Nathan Griblin, Mitch Helfferich, Jordan Hargadine.
Weather Service confirms an brief F0 Tornado 1 mile southeast of Mulvane.
Wall cloud heading for Mulvane, taken from area of US 81 & K-53.
Taken from Derby.
National Weather Bureau Report
Fire Reserve Training
Our 14 thru 18 year old "Fire Reserves" wear black bunker gear for easy identification.
2010 Kansas Firefighter Calendar photo shoot.
Click here to preorder your Calendars!
Featuring Mulvane Firefighter Amy Houston!
MDA Boot Drive raises over $3,000!
Thanks to everyone who helped out with the boot drive.

Special thanks to everyone who donated to the boot drive.

Lastly, Thanks to Lt. Mundell for his time organizing this event.
Rebuilt Tender 406 now back on-line!
Fire Fighter 1 class.
Mulvane Fire Rescue is also hosting a Fire Fighter 1 training class in September 8th, 2010.
Enrollment for this class is also on-line at Kansas Fire & Rescue Training Institute.
(August 2010)
Congratulations to Firefighter Amy Houston on being selected for the 2011 Kansas Firefighters Calendar!
Amy competed against 20 fellow Kansas Firefighters to be one of the 13 that was selected.
Click here to watch a video: Proud Kansan: Amy Houston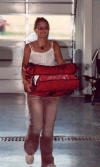 Some random pics of Amy at MES!
Old Settlers Photos
Couple new links added
http://www.kansasfiretrucks.com/index.php?id=sedgwickmulvane
http://www.flickr.com/photos/arkvalleyfirebuff/sets/72157622112665760/
Thanks to Firefighter/ EMT Aaron Mattson for his work on these two websites.
Lightening strike at local Childcare center / church.
House Fire on 103rd Street, mutual aid to Sedgwick County.
Click here to view facebook pictures.
New tank arrives for Tender 406.
Annual Pool Party!
(July 2010)
House Fire interrupts joint training exercise.
View more pictures here Garry's 7-24-10
http://www.kake.com/home/headlines/99168549.html Raw Video
Audio page starts about 12:30 in Media Player
Mulvane hosts joint rural water supply operations training.

Mulvane Fire, Derby Fire, Sedgwick County Station 36 & FD #9 train on rural water operations.

Instructor Gary Bowker discussing "Wind Driven Structure Fires".
MVA on Old Goat Ranch Road
Fire Reserves testing hydrants
(June 2010)
Mulvane Fire Rescue has been awarded a Volunteer Fire Assistance Grant from the Kansas State Forestry Service for $8,800.

These monies will be used to purchase a new 2000 gallon tank and other upgrades on T-406.

Emergency Fire Equipment in Mayfield KS will be performing the work.
Mulvane Emergency Medical Services welcomes it's newest member, Darrell Dutcher.
Mulvane Fire Rescue congratulates Lt. Fred Heersche on receiving his EMT certification.
Mulvane Fire Rescue welcomes three new Fire Reserves:
(May 2010)
Mulvane receives 2.4" of rain in less than one hour.

Lt. Heersche helps a motorist from his stranded vehicle on K-53 Highway.
Drive around, don't drown!
Derby Fire hosts an excellent joint training exercise.
Two different Rapid Intervention Crew drills were performed including a Mayday drill.

Firefighters from Derby, Mulvane and Sedgwick County Station 36 participated.

Lunch was served at a post training meeting.

(Cheese would have been nice)
One person in critical condition after MVC on the Kansas Turnpike.
Car came off the KTA and flipped upside down in a sewage lagoon.

Kansas Highway Patrol Troopers dove in and pulled the driver from the wreckage and started CPR until Fire & EMS could arrive.
Extrication Training!

New Ranch Hand bumper on P-409.
Stove on fire in the county.
No real damage was found, home was ventilated.
SUV vs. parked truck on I-35.
One person with critical injuries is flown to Wichita Trauma center after being pinned in his vehicle.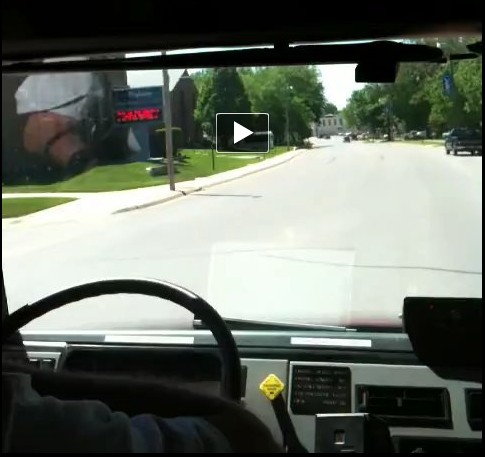 View video of E-402 responding to this alarm.
(March 2010)
Vehicle vs. parked car, ouch.
One person refused medical attention in this MVA, fire units cleaned up leaking fluids.
Mulvane Fire Rescue and Derby Fire Rescue enter into Automatic Aid Agreement.
Mulvane City Council approved an automatic aid agreement with Derby Fire Rescue for structure fire responses. This auto-aid enhances the current Mutual Aid agreement for a faster response time and provides for more manpower on major events.
4 dead in early morning accident on the KTA
Lots of EMS & Fire Training!
(February 2010)
Lots of EMS calls!
2010 Fire Department New Member Class

EMT Darrell Dutcher, Kyle Gasaway, MICT Mitch Helfferich
Two Children perish in a single family dwelling fire.
(Takes a minute to load)
Audio Clip (starts at 5:15 in media player) 2nd Audio Clip
Three and four year old sisters perished in this afternoon house fire. The room the girls were found in had flashed over before firefighters could arrive. South Central Kansas Arson Strike Force is assisting in the investigation of the fire.
This was Mulvane's first fire related death in 15 years. The last fatality fire was in a duplex just several hundred feet away from this home.
Father scrambles to save children who died in Mulvane fire - KSN
(January 2010)
Misc. call pictures.
Congrats to Mulvane EMS's newest Paramedics!
Peter Mick, Shawn Lamm & Rick Brown
Fire Department new Member class now started!
New member classes started January 13th, 2010.

This years class has 3 applicants.

Read about the formation of Mulvane Fire Company in 1905.
2002 News Archives Page!
2003 News Archives Page!
2004 News Archives Page!
2005 News Archives Page!
2006 News Archives Page!
2007 News Archives Page!
2008 News Archives Page!
2009 News Archives Page!

* Photo's by Lonnie Whisler.
* Photo's by Lt. Bobby Kimble.