Garry's Pictures 3
Saturday April 14th, 2007
One man narrowly escapes a house fire by crawling out attic window onto porch roof.
A 10 minute mix-up with the address at Sedgwick County 911 caused a delayed response by Mulvane Emergency Services. The home was fully involved upon fire units arrival. Poor weather conditions with heavy snowfall & over 2" of rain caused egress problems on muddy roads. Mutual Aid tenders were requested from Udall, Sumner County Fire District #9 and Sedgwick County.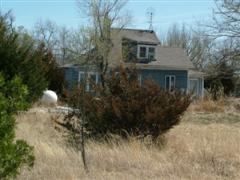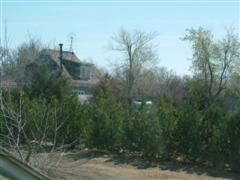 Pictures of the house before the fire.
Tuesday Sept. 19th, 2006
MES units responded to the report of a rollover accident with an ejection and a vehicle on fire.
Sedgwick County Fire, Sedgwick County EMS & Eagle Med Helicopter also assisted.
The female driver of the van was in critical condition and flown to a Wichita Trauma Center.
Her four year old daughter was transported in Serious Condition by Mulvane EMS.
The male driver of the the SUV was transported in Serious Condition by Sedgwick County EMS.
Unfortunately, the female driver later died at the hospital.
Saturday Feb. 11th, 2006
MES units responded to the report of a furnace on fire in a basement.
There was light smoke on the 1st floor and heavy smoke in the basement. Capt. Lowell Ester established Command and Engine #402 started fire attack.
Positive Pressure Ventilation was established at the front door by Rescue 407. RIC Team was established off the second due Engine #403.
Engine 403 stood by to lay a hydrant line if needed. Fire was contained to the HVAC Unit.


M.E.S. Photographer Garry Brownlee
Garry Brownlee is the Department Photographer and is a member of the Resource Team. Many of the pictures on this web site of current events were taken by him. Pictures used by permission only. See more of his work here on flickr.

Misc. Pictures Page 7

Old Settlers 2008
April 2004 School Bus MCI Drill