Engine 402
Engine 402 is a 2002 Luverne pumper. It has a 4 door Freightliner cab, 300 hp Cat C-7 engine, Allision 5 speed automatic, 1250 GPM Waterous pump with a 1,000 gallon water tank. It is equipped with Honda 5kw generator, 800 feet of 5" LDH, 800 feet of 3" hose & a 1250 GPM TFT monitor. This truck cost $153,000 without loose equipment and is owned by Sumner County Fire District #12.
Factory production pictures (Aug. 2002).

Luverne Fire Apparatus (now Crimson Fire)
Engine 402 arrives 8/27/02. Awaiting Fire Board's acceptance.
Engine 402 at open house 9/7/02.
Engine 402 at Wichita Fire Muster 10/5/02.
The Parade.
Show & Shine.
Fire Prevention Week 2002

Training
Calls
Misc.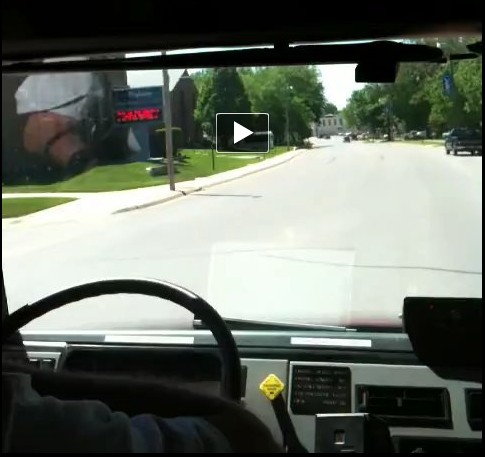 View video of E-402 responding to a MVA on the Kansas Turnpike.
* Photo's by Mike Swope